Vital Stats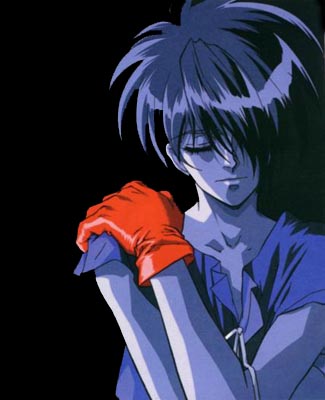 I'm a graduate of Cornell University in Ithaca, New York with a B.S. in Electrical Engineering. I was born and raised in Rochester, New York.
Anime is my primary interest. I was introduced to anime but a high school friend. We watched Tenchi Muyo!. Some of the other titles I watched around that time included Ranma 1/2 and The Guyver. During my college years, I was exposed to a lot more thanks to the Cornell Japanese Animation Society. Joining and participating in CJAS was an incredible experience. I was proud to have served CJAS as President during the '00-'01 academic year. I was also Editor-in-Chief of the club newsletter in '98-'99. I've met many wonderful people through CJAS and I'll never forget that.
Roleplaying is my other hobby. My interest began in 1991 with Curse of the Azure Bonds on the Commodore C64. I learned more about Dungeons & Dragons through some friends in school. Since then, I've run and played in a number of games - some of them Dungeons & Dragons or World of Darkness. I don't game as much as I used to, but I like to pick up a book from time to time.
I have some unusual taste in music. My favorite band of all-time is Garbage. I also like Nirvana, Chiasm, and Evanescence just to name a few bands. I also listen to some J-pop - something I picked up from my friends at Cornell. Globe and Move are a couple of my favorite Japanese groups.
Football is my favorite sport and the Buffalo Bills are my team. I like basketball and tennis but not any particular teams or players. I like to go bowling ocassionally and play pool (I'm not very good though!).
---
Please send any comments or suggestions to bchow@cjas.org